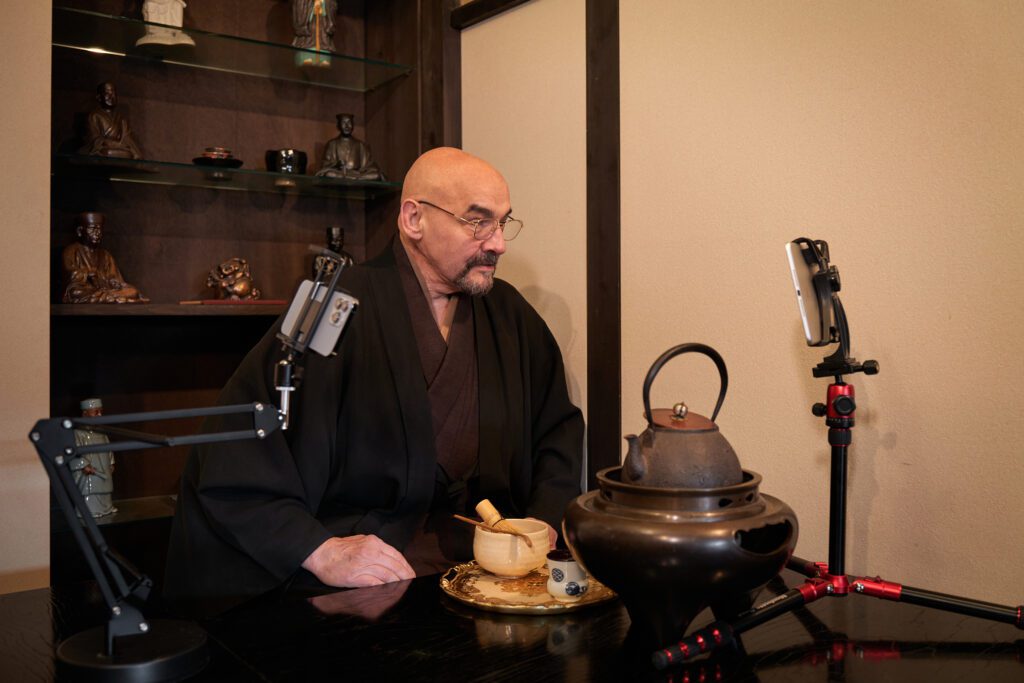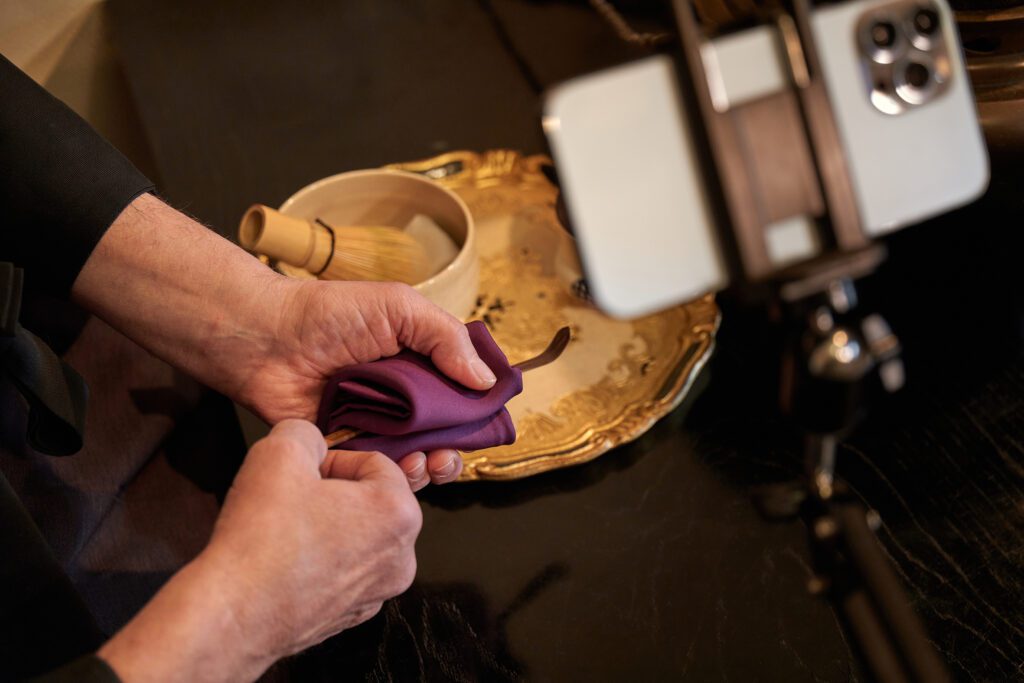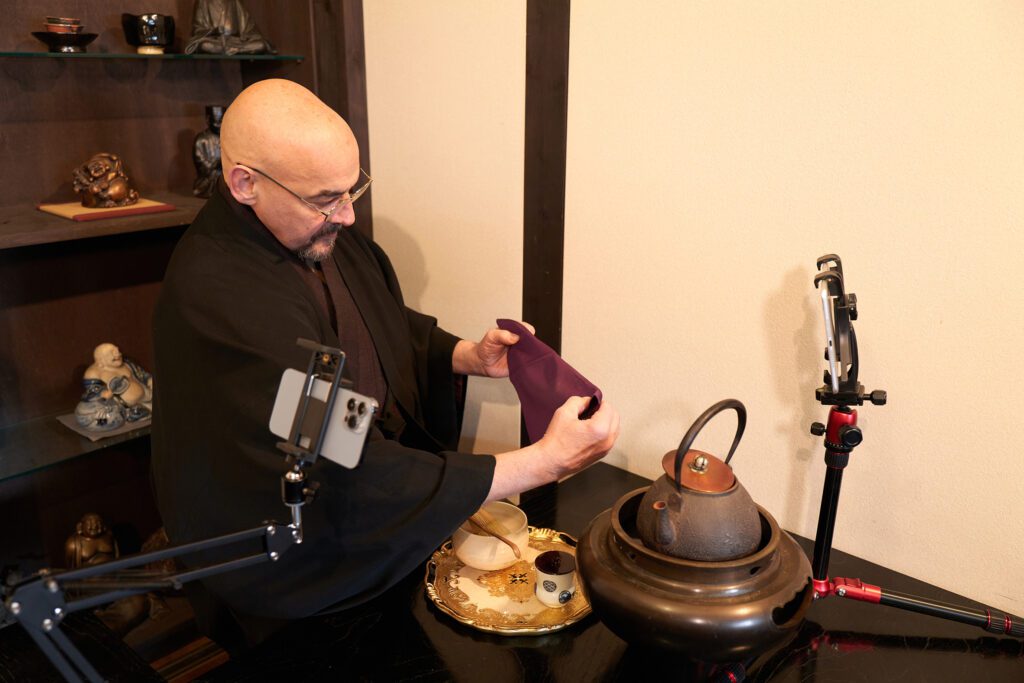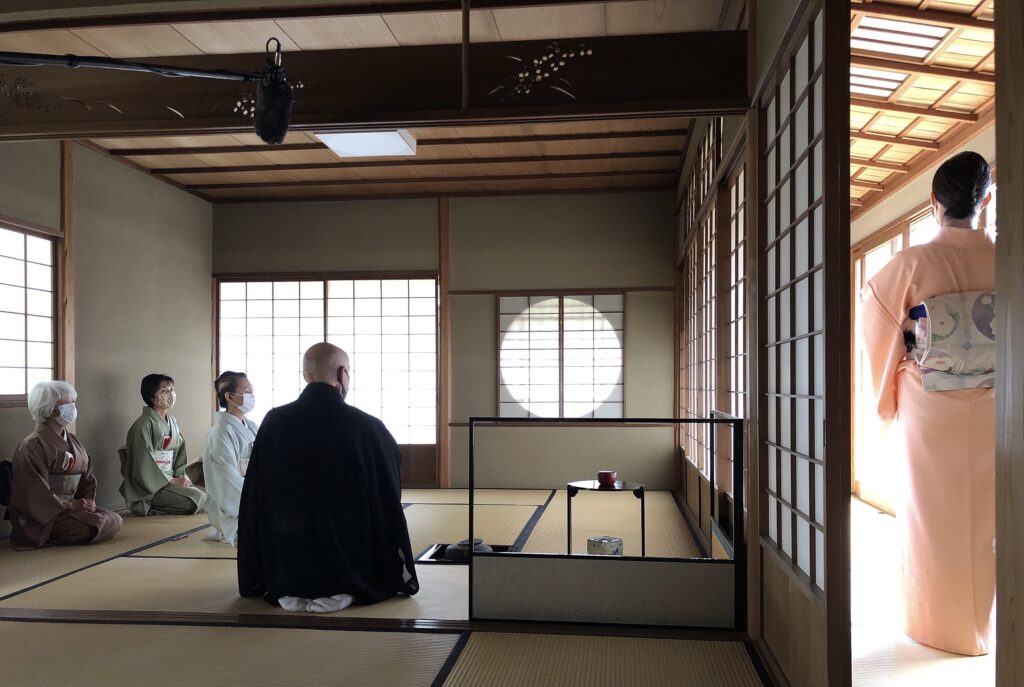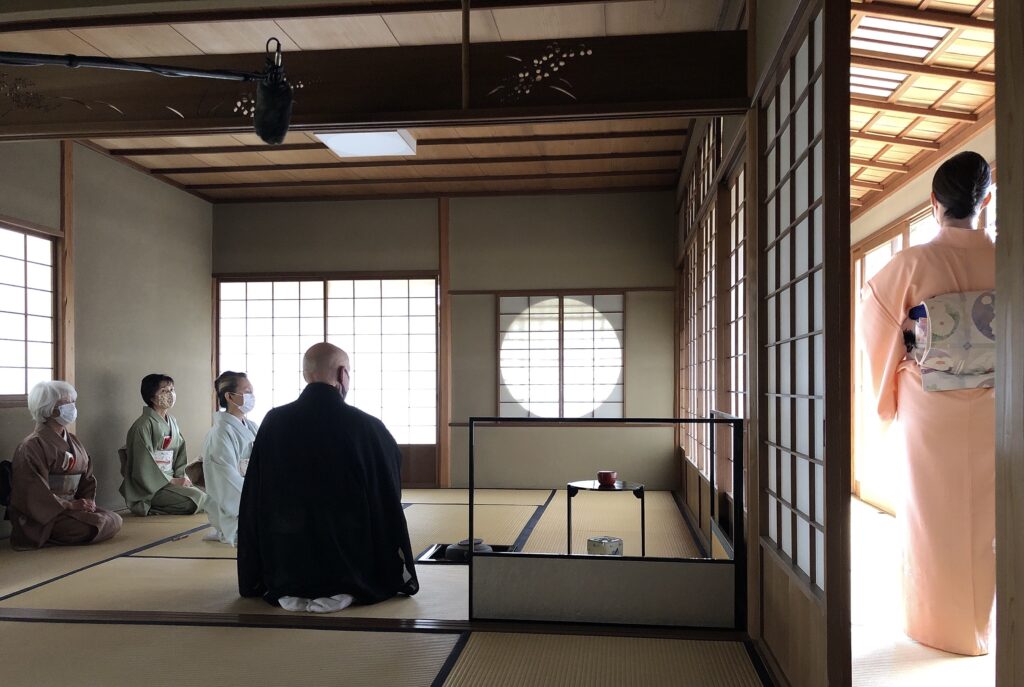 Soei Sensei regularly hold lessons in Kyoto at Nashinoki Shrine, by the Imperial Palace and at his shop ran Hotei.
In the age of Corona and with the advent of the Zoom platform Soei Sensei also offers lectures, demonstrations and workshops online. For something a bit more special you could request a private chakai (traditional tea gathering) or virtual tea experience for you and your friends.
For those wanting a deeper understanding online lessons are offered as well. From absolute beginners to advanced students wanting to further progress in the "Way of Tea". Take advantage of his over 25 years of teaching tea in Kyoto and all over Japan.
For more information inquire at office@15-1a.com